We receive bookings year round so please email us with your vacation dates.  Please include your name and phone number if you would like a call regarding your questions.

    Email us or Check below for Availability

              on CONDO CALENDAR

Welcome -Puerto Vallarta Vacation Paradise! 

If you are planning a trip to Puerto Vallarta consider staying in a part of the city that features the real tropical paradise that exists in Puerto Vallarta.  Once you have seen the view, heard the soft roar of the ocean, and experienced the peace and tranquility of watching the sunrise and sunset from our deck you will never want to leave.  The view is breathtaking!  To the right is a photo taken from our deck.  You can see, you are just above the pool so you can call down to friends- yet the deck is three stories up so it's also private and quiet.  The condo has everything you need, including a kitchen, refrigerator, bath, shower, vanity, two TV's, complete with DVD/VCR and cable (about 20 English stations), and internet access in the condo if you bring your own laptop or you can go to the lobby area to use theirs for a nominal fee.  There are two pillow-top, comfy beds, one king-sized and one-queen-sized. Also the couch makes into a double for extra guests if you need it.  

Enjoy a true taste of ocean-front life with private, white, sandy beaches on both the north and south sides of the pool - very romantic and private.  Poolside, there's also a great restaurant for dining.  They serve the best red snapper, shrimp, tortilla soup or whatever your mood dictates.  A fresh, frozen lemonade by the pool is the perfect treat while tanning.  Town is only 8-10 minutes away and a taxi is always ready, or buses pick up in front of the lobby every 20 minutes.  Also, in the lobby area of the complex there is a small convenience store for all your quick shopping needs like fresh bread, milk, cereal, chips, cheese, ice cream, and other sundries.

You can enjoy some terrific ocean swimming, snorkeling, body surfing, and plenty of tanning!  

It is the perfect dream trip of a lifetime.  

Come stay with us and your vacation will be a lasting memory of a lifetime.... and like so many of our  vacationers, you'll want to return every year.

     *Just pack your swimsuit and beach towel

     the ocean, pool, sun and beach are waiting.

        FOR PRICING INFORMATION 

*BOOK WITH 1/2 DOWN.  Go to "Condo Rates"  

***For more information, Click these site buttons below:

Do you know someone in a 

Toxic Relationship?

 An "informative, insightful book" called:

Toxic Relationships, How to Regain Lost Power in Your Relationship, is changing lives and empowering people.

**Take the Relationship Test to see if      YOUR Relationship is "Toxic" or "Golden".

Written by divorce attorney, author, and former Mrs. America, Kimberly J. Brasher.

Kitchen and dining area of condo- Puerto Vallarta

   Restaurant area of Pool leading into the bar area.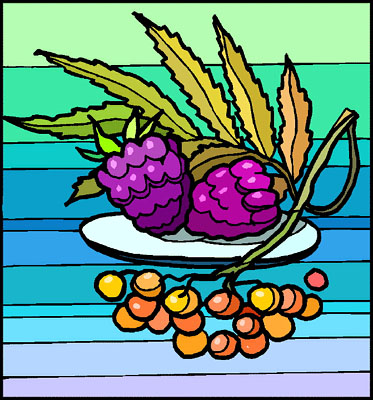 *Paypal can be used to book Condo.  Click on the  "Condo Rates" button above.










Click HERE for CALENDAR OF AVAILABILITY (then email to confirm dates are still available before booking)  When finished push the back button to return to this site.

After checking availability you will have to X out of calendar to return to this site, or push on the "go back" button.

TESTIMONIALS FROM PRIOR RENTERS:

Hello Kimberly,

We have just returned from Puerto Vallarta and we wanted to tell you how much we enjoyed your condo! We had a lovely time and made some great friends. We hope to do the same two weeks next year.  Are they still available? Please let me know.

Your condo is lovely- very clean and nicely decorated. It had everything we needed and we were truly able to relax and enjoy ourselves. We also had the pleasure of meeting your dad briefly.  Once again, thanks so much and we hope that we can rent from you again. 

Sincerely,

Linda and Boyd 

TESTIMONIALS FROM PRIOR RENTERS:

Kimberly,

We spent great days at Puerto Vallarta. Thank you for your condo, it is very comfortable and nice.

We usually go to PV every year in July because some of our family came from Los Angeles California and we meet, so I am sure I will be contacting you again next year to reserve your condo.

Thank you again

Sylvia

Hola Kimberly:

Thank you very much for permitting us to enjoy your beautiful condo. It made our stay in PV that much more enjoyable. And the complex is very well arranged. We enjoyed the location of the condo over the pool looking out over the bay & the sunsets, the friendly atmosphere & the handy services of the palapa restaurant.

Cheers.

Ken 

Canada

OCEANFRONT CONDO RENTAL  

Puerto Vallarta, Mexico, 

PERFECT VIEW OF OCEAN, BEACH AND POOL

Fully Furnished Condo 

beach front rental

Romantic, Mexican vacation, beaches, ocean, sunsets.

Condos for Rent by Owner, beach vacaction rentals, 

great lodging Puerto Vallarta, Mexico

Beachfront Condos, fully furnished.  Great pool and clean beaches.  Great deals from Puerto Vallarta, Puerto Vallarta Condo Owner Rentals.  We only have two condos by owner so they book up fast.  We have a lot of repeaters far so checkour calendar for availability.

CONDOS FOR RENT

BY OWNER

PUERTO VALLARTA

MEXICO

BEAUTIFUL

DECOR

AND 

FULLY

FURNISHED

TESTIMONIALS FROM HAPPY GUESTS

Hi Kim,

I hope this email finds you well. I just wanted to say thank you on behalf of our group for letting us rent your beautiful place. We loved it and we all thought it was beyond our expectation. The views were just terrfic and all the staff were all very helpful and genuine people. Overall our whole stay at Puerto Vallarta was great and we had a great time. And of course we all plan to go there very, very soon. Again thank you for very much for letting us use your place and I plan to send you some pics we took of our views from the balcony in case you would like to use them in the future. 

Once again thank you and we'll definely use your service in the near future.

                       Misgana



CONDO ON OCEANFRONT OF PUERTO VALLARTA